Embracing the trend for customization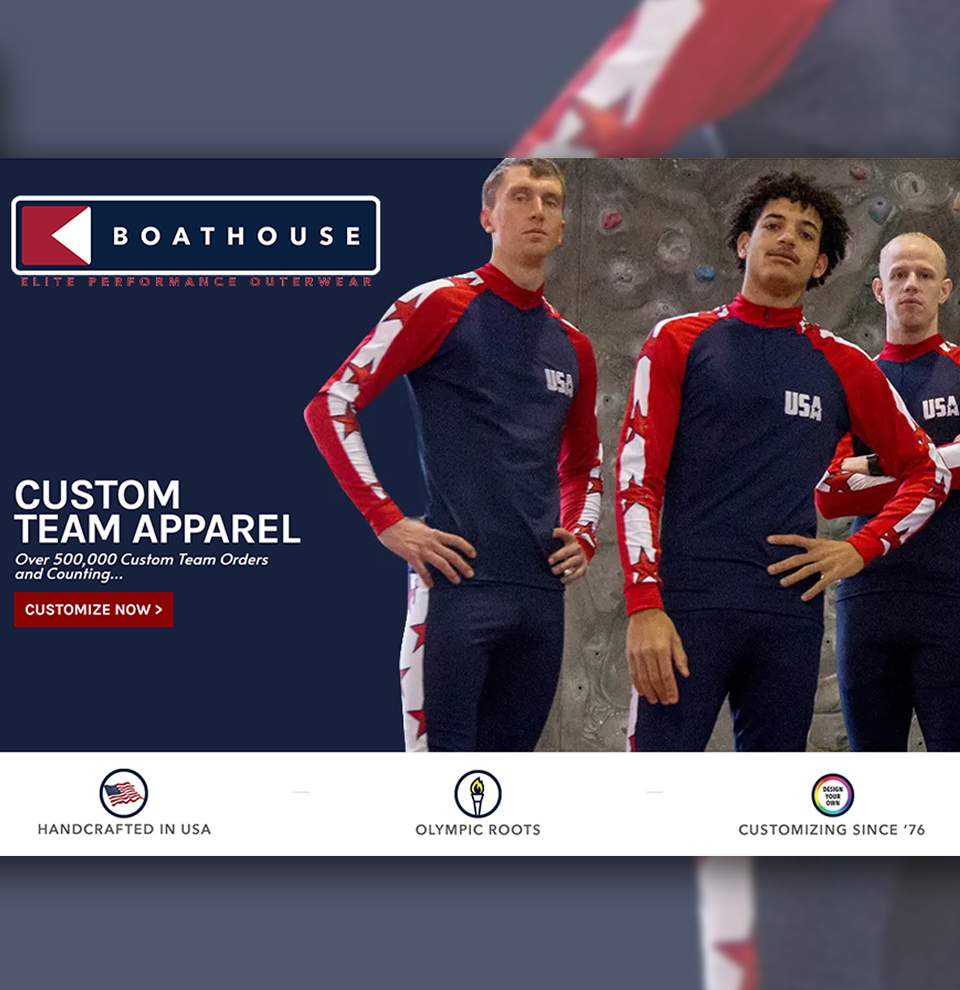 The Background
Boathouse was founded by Olympic rower, John Strotbeck, who believed that all people deserved the same high-quality gear and effortless style that Olympic athletes enjoyed.
Boathouse makes a complete line of signature outerwear and performance essentials and has outfitted Olympic teams, professional sports teams, elite university teams as well as local neighbourhood teams.
John Strotbeck was an early adopter of customization, seeing the trend ahead of the market. After starting with a few lines, he was soon offering a huge range of customizable products and over the years has seen his business go from strength to strength.
The Kit Builder Solution
Effective ecommerce integration with Shopify was essential for boathouse, they wanted a seamless journey and one where customization buttons could be offered immediately at product level. This helped engage the audience quicker and resulted in sales uplifts.
The technical team at Boathouse were keen to be able to create and upload 3D products inhouse to the Boathouse 3D Customizer, so the Kit Builder development team invested time in training them, and are now just available for back up and support.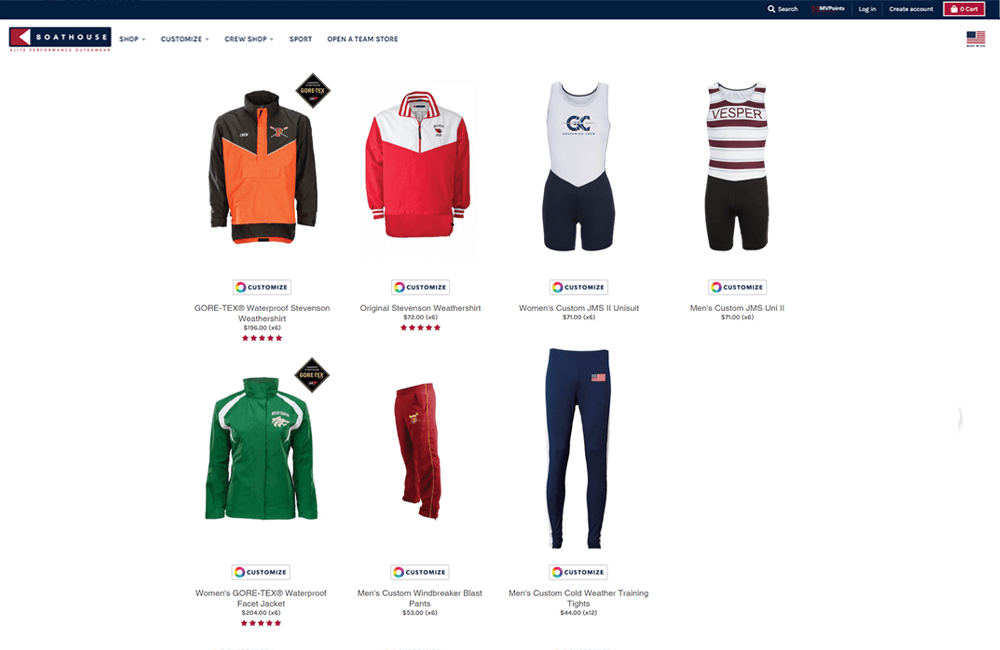 Kit Builder has allowed Boathouse to fully achieve our dream of putting our factory in the fingertips of our customers! The 360-degree 3D modelling is truly amazing, as is the fact that we can now create and maintain our custom products in-house with a small team. When we started looking for a new custom product configuration platform, I never dreamed we would find such an ideal solution. The Kit Builder team has been fantastic to work with, and we at Boathouse look forward to a successful future working together as we continue to evolve our customer experience.
John Strotbeck Owner - Boathouse Elite Performance Outerwear
Let us show you how

enhances your business