Sublimation Manufacturers collaborate with Kit Builder to further their success
Add Kit Builder to your offer and give your clients the opportunity to capitalise on the consumer demand for individualisation
Take exciting advantages to your customers and watch demand grow
It has never been more important to stand out in the market, and bringing new, exciting capabilities to clients, is a real benefit.
Customization is not only a growing market trend, but it also commands higher prices, more margin and increased engagement with end users.
The Kit Builder sublimation manufacturing technology can be placed on multiple related websites allowing your distributers and customers to benefit, whilst still feeding the manufacturing back to you. If you also want to offer teams or groups their own capabilities, our experience in this market is unparalleled.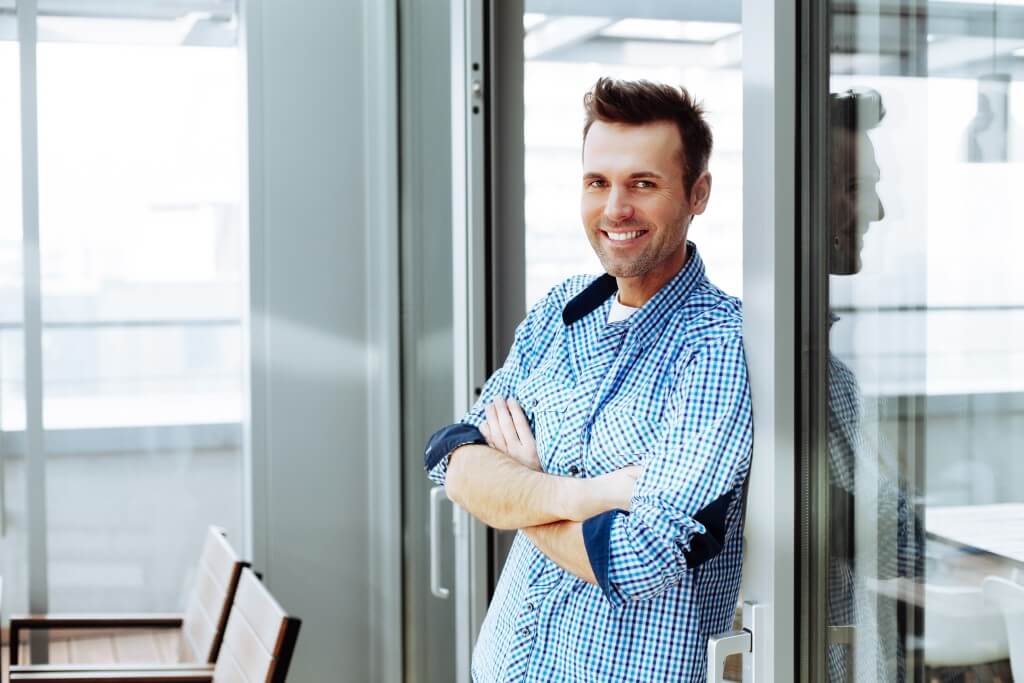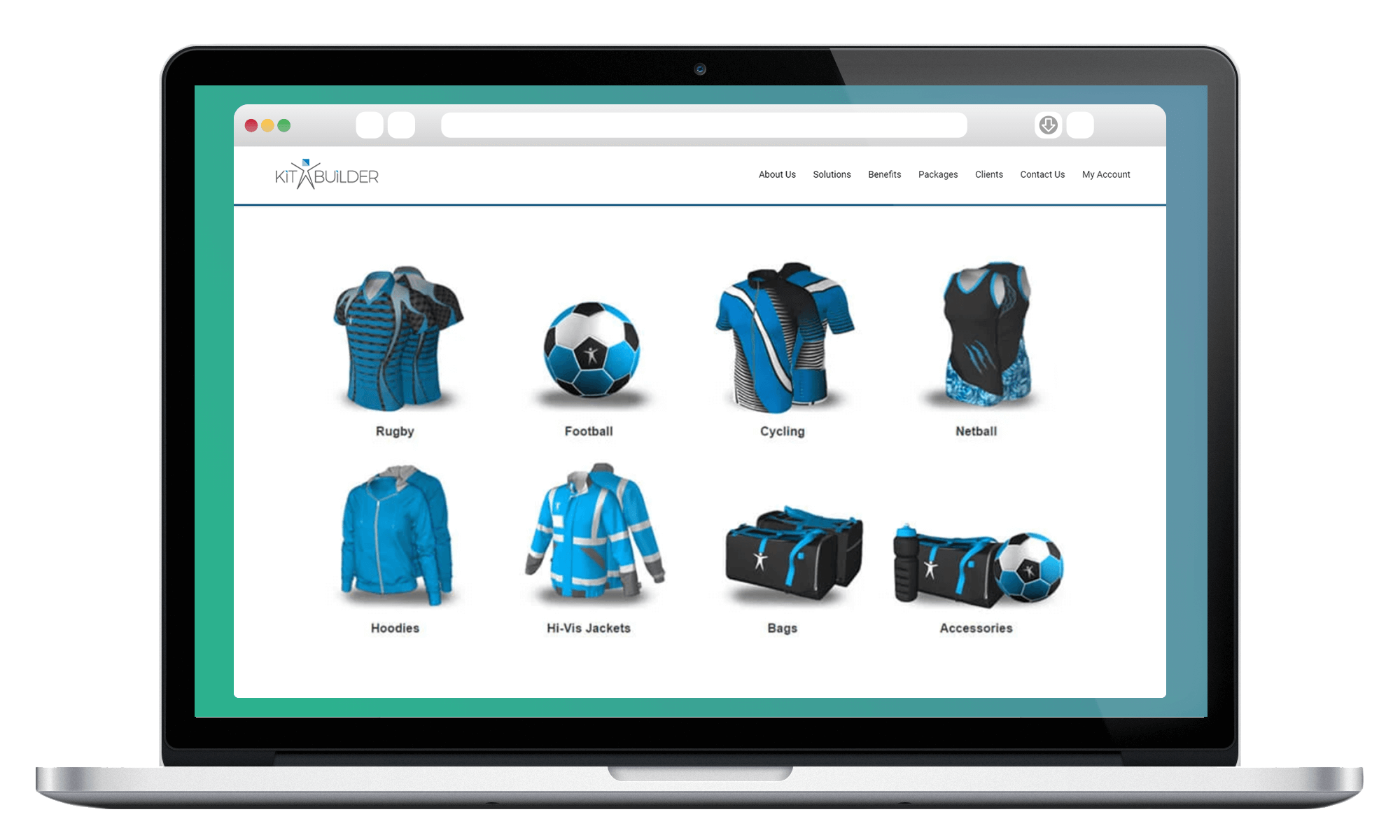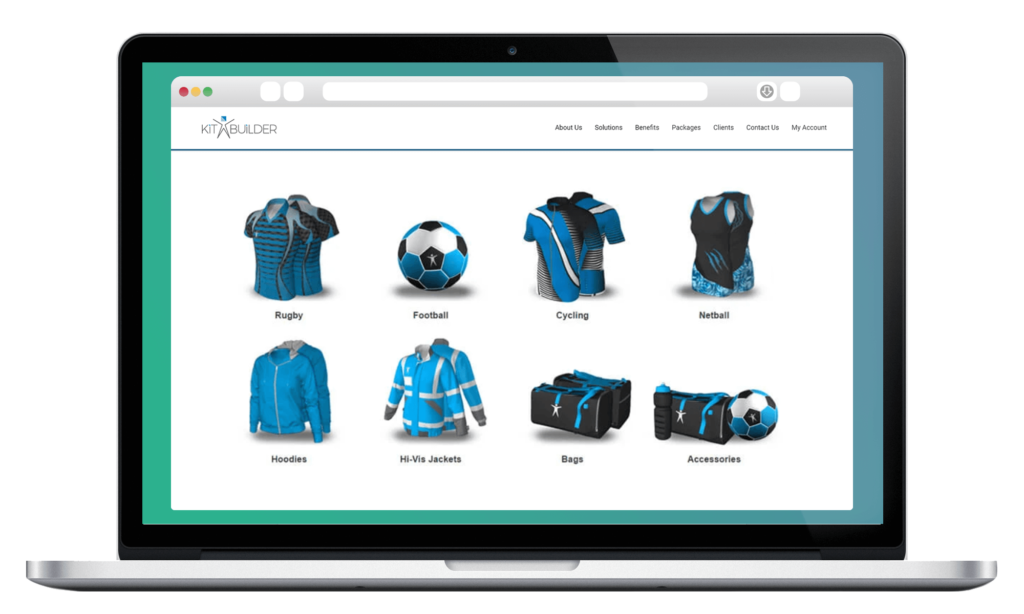 Launch new products to market – faster and cheaper
Kit Builder enables both you and your clients to expand product lines literally within days rather than weeks.
The advanced 3D design software is so simple to use your clients can design new ranges themselves, or, you can provide the parameters for the end users to build their own creations – all reducing the strain on in-house artwork resource.
2hr 50mins
Saving
On average team
preparation
60 x
Faster
Automated design
to print
50 x
Cheaper
Reduce artwork time
and resource
Go from design to print with little manual intervention – in minutes.
Our technology has been built with mass personalization in mind and covers single custom, small batch, dye sublimation and cut & sew manufacturing. 3D Customiser
Our advanced technology automatically has been created to give direct to garment manufacturing an even faster and more accurate output, and produces pattern ready, multisized print files literally at the click of a button.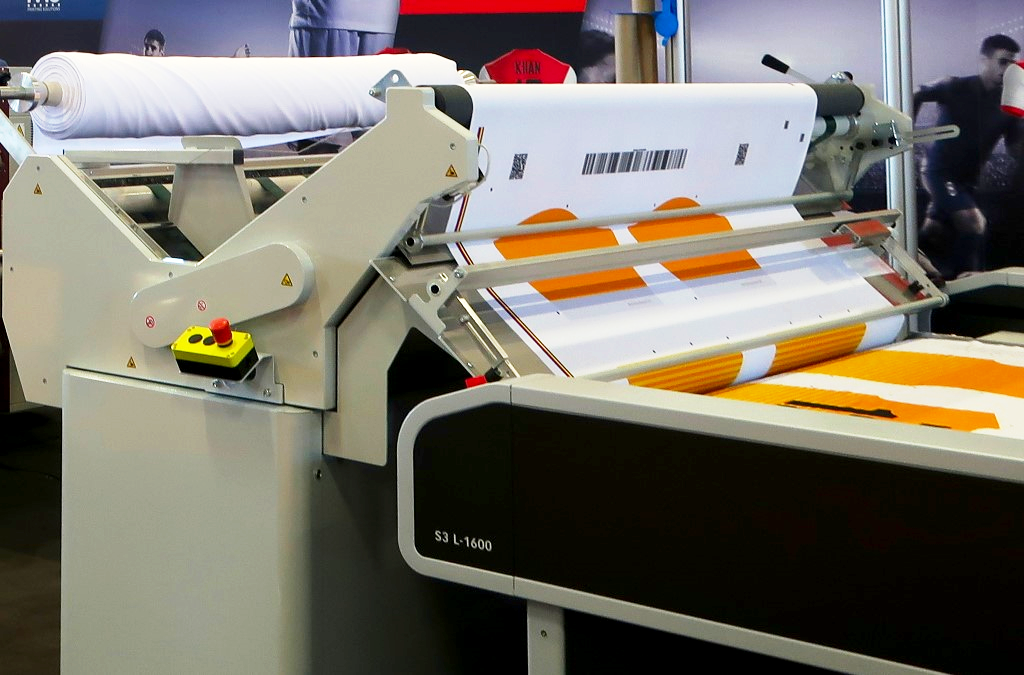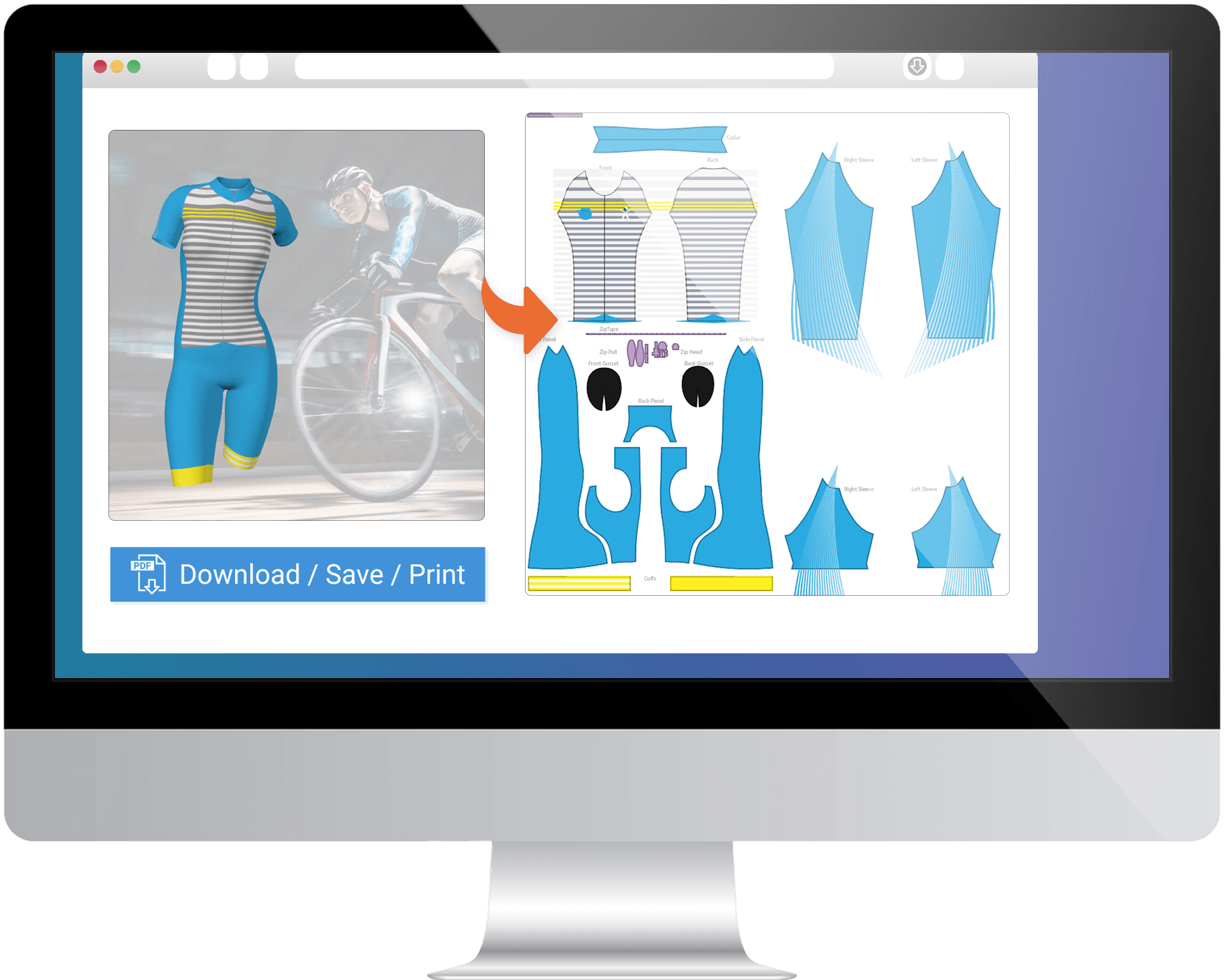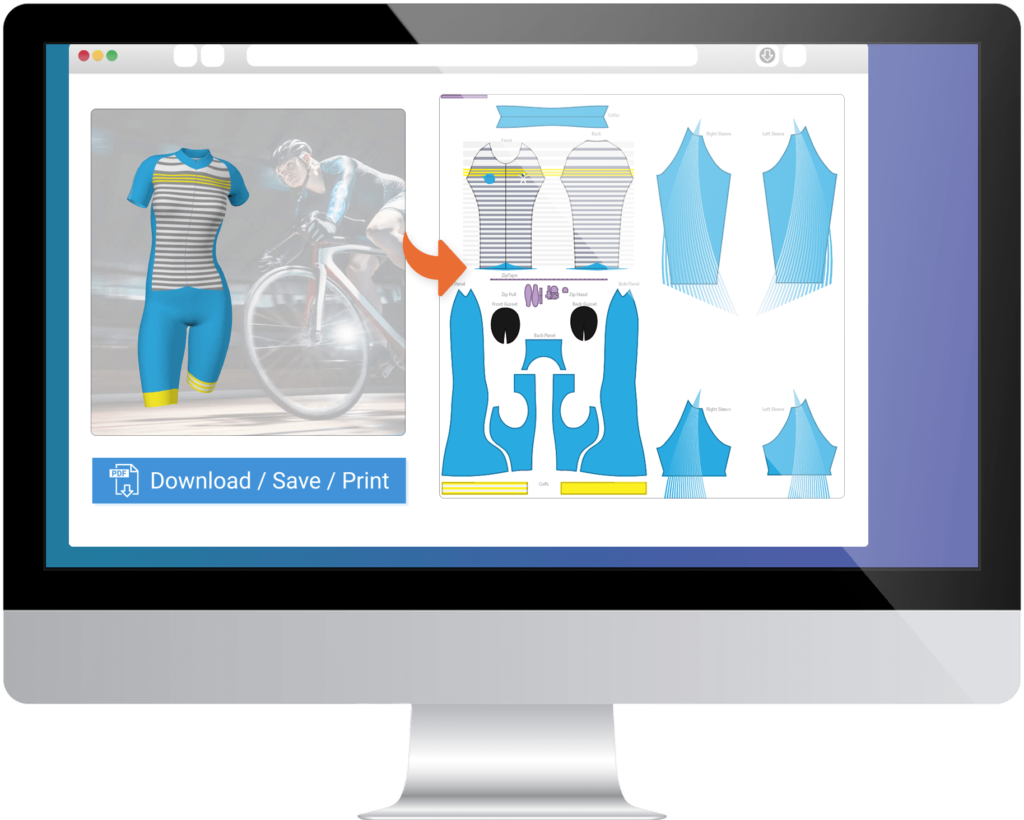 Save thousands on manual artwork
If you currently spend hours on preproduction artwork you will welcome the fact that multi sized files can be created with NO manual intervention.
With an average of 10 mins per garment, over a year this will save you thousands, helping you to keep your manufacturing costs competitive as well as reducing the chance of human error.
If you currently offer team kit facilities, on a team of 17 this could save nearly 3 hours of artwork time!
Innovative technology gives teams outstanding visual results.
Customization can provide visual challenges when different sizes are ordered, this is particularly apparent with more complex designs. Without extensive manual intervention, logos and texts can be distorted, patterns and text stretched. This often leads to designs becoming unrecognisable or not unified across the different team sizes.
Our innovative technology gives you a number of fully automated options, that allow you to set the rules!
You can auto size every element of the design proportionately or set areas such logos and text to a fixed standard size.
You can also 'Opticise' – our unique, market leading technology allows you to create different levels of scaling for each element, producing outstanding visual results for every team member, whatever their size.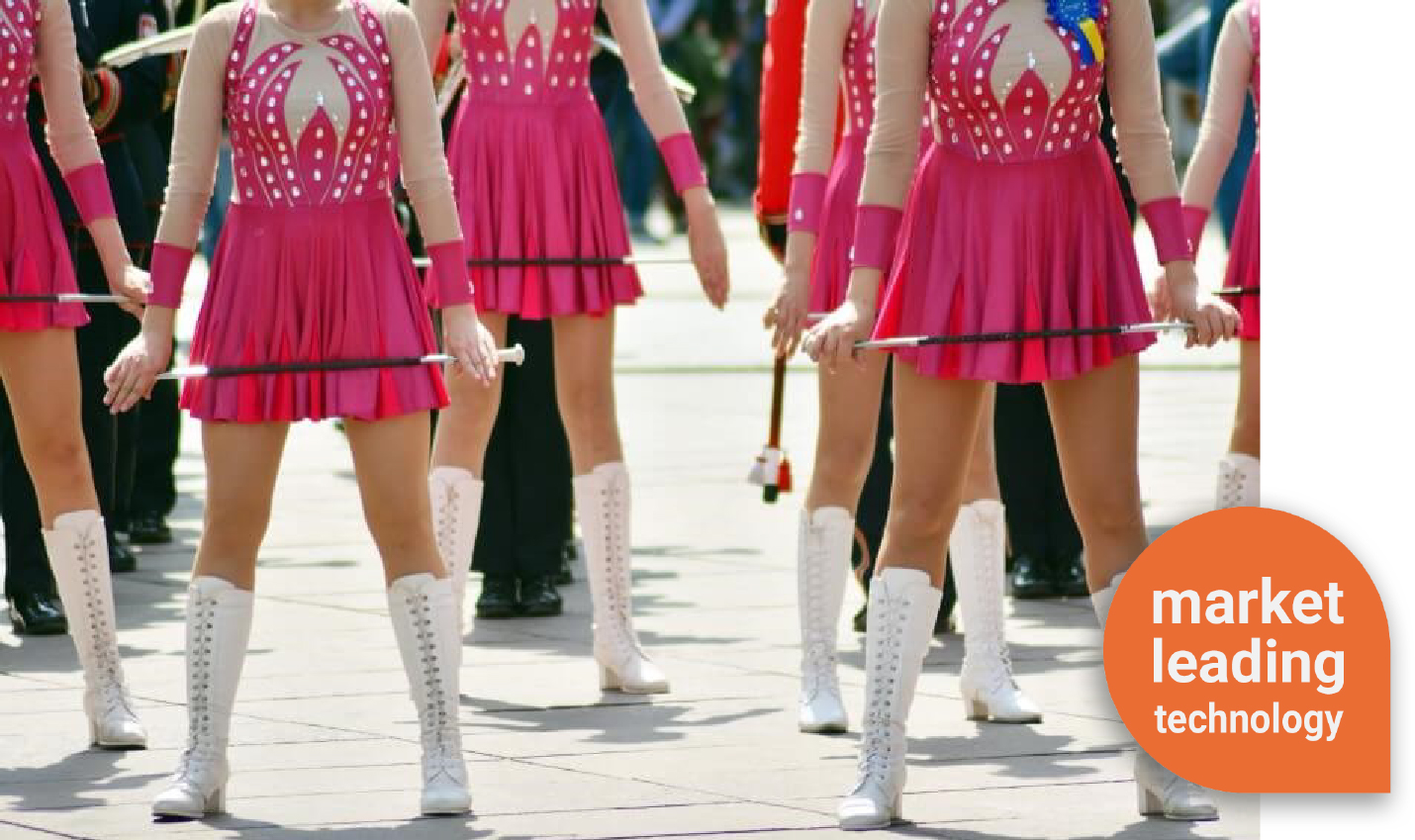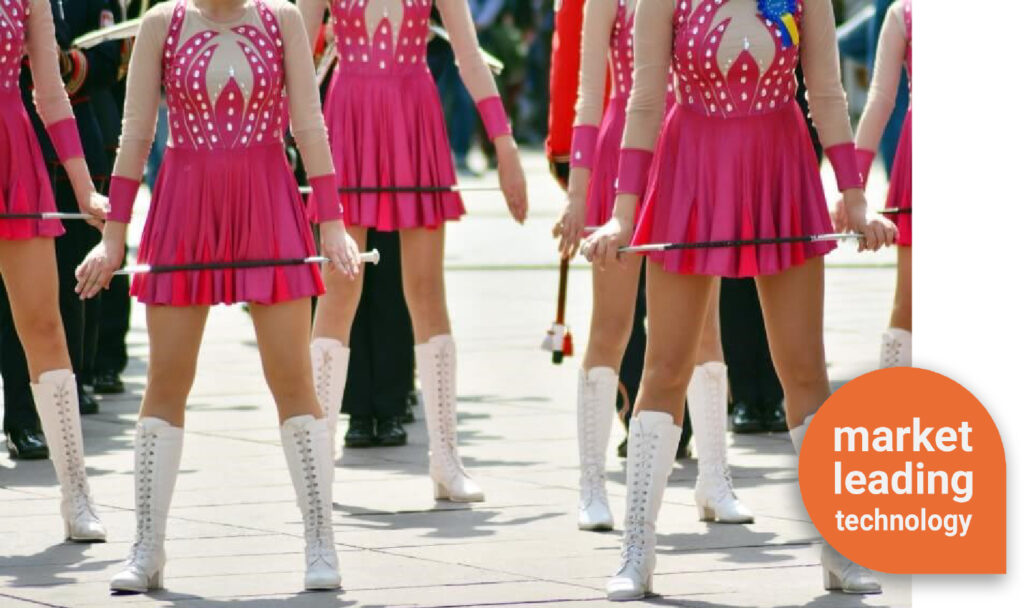 Why not have a little fun and get creative now
With multiple customers, we wanted to be able to offer them something more. Kit Builder not only gives them an additional product and revenue stream but also increases our manufacturing output, it is a win win situation. The great thing is we can control the products released and the number of brands we offer the facility to. I cannot recommend Kit Builder more highly.

Brad Vertoeven – The Procurement Room NZ
The flexibility and scalability of the Kit Builder technology has contributed to our successful business growth. It has allowed us to use and control one customizer across multiple sites and software platforms, and the support given to make this all happen has been exceptional.

Diego Vicamini – Mio Team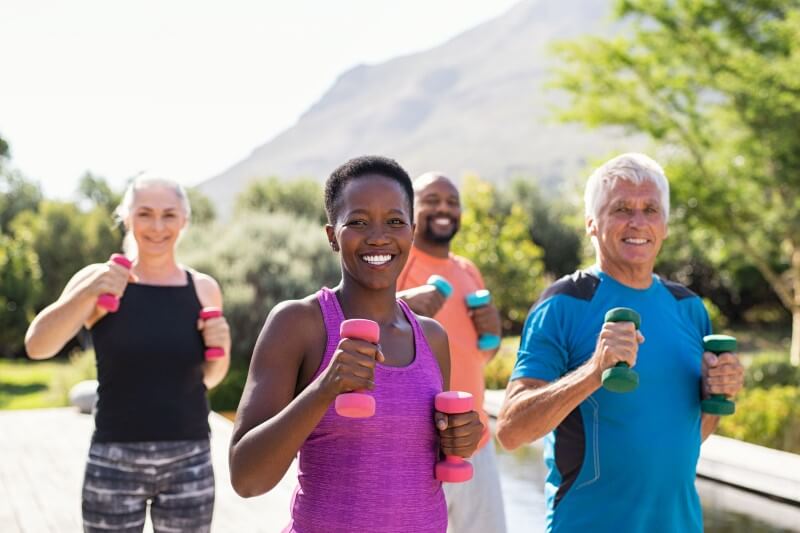 Increase customer satisfaction and loyalty
The advanced Kit Builder customizer puts exceptional design capabilities at the fingertips of customers. This engages them in a fun and creative process, and in doing so encourages both brand advocacy and loyalty.
The exceptional 3D visuals, which dynamically change as customers make choices, give a realistic life like representation. This helps reduce any dissatisfaction when the actual product is delivered, this is particularly beneficial with non returnable customized products.
Unparalleled Experience in working with sublimation manufacturers
Kit Builder has been working alongside sublimation manufacturers for over 12 years, we have listened to concerns and issues and developed functionality specifically to increase print efficiency and reduce cost.
Our experienced support team are on hand to help implement the correct solution for your sublimation manufacturing set up whether it is across multiple distributers or numerous manufacturing facilities.
We are proud our print solutions are used on thousands of products across the globe and that we have been able to contribute to our clients' successes.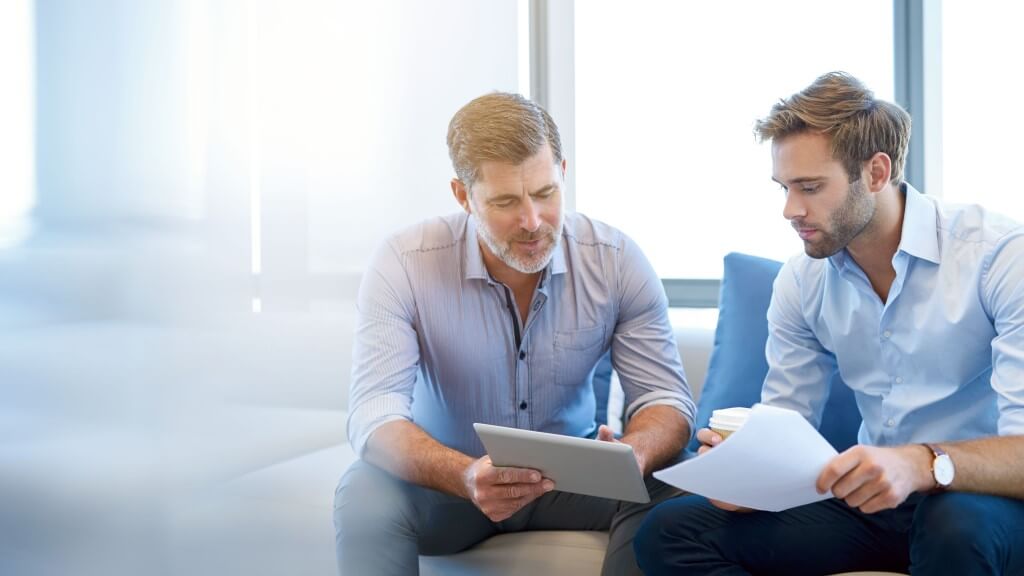 Let us show you how

enhances your business