 Online customization continues the personalised touch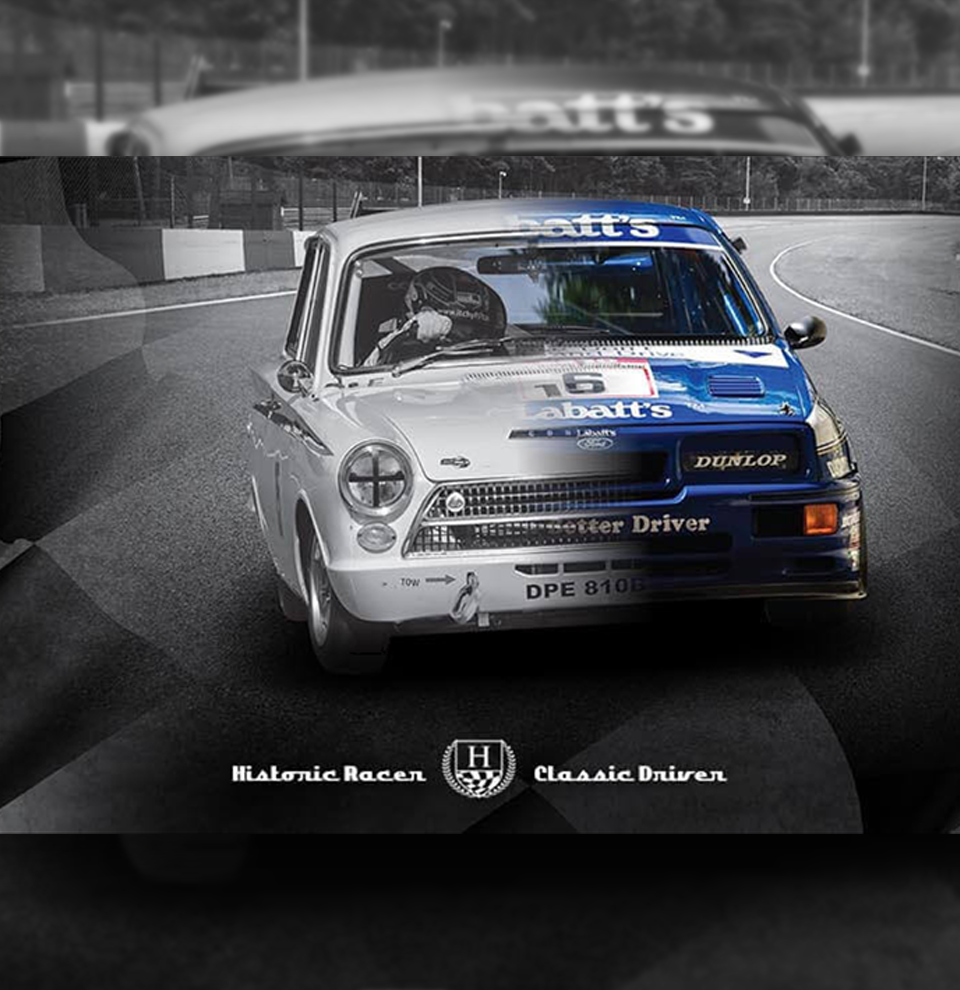 The Background
Historica have been involved in historic motorsport since 2000 providing customers with racewear, equipment and accessories that correspond with the age and period of their vehicles. Their brand ethos has always been to provide a personal and unique service, and this meant the ability to customize was essential.
When it came to race gear the personalisation process was very labour intensive and over time Historica were keen to automate this and add a self-serve design facility for their customers. The Historicia racewear kit Builder.
The Kit Builder Solution
In keeping with Historica's brand, the Historica Racewear Kit Builder was created to match seamlessly with their look and feel, this also included a racing image in the background of the customization screens.
The 3D images which change dynamically as the customer makes design choices also display the pricing as they add different elements to their racing suit. This along with the life-like visuals gives confidence to the customer and has resulting in an increase in online sales.
Having customization online, has not only given customers the joy of designing but it has saved the team at Historica hours of administration and re-drafts of artwork, as the tool is flexible enough for customers to select exactly what they want.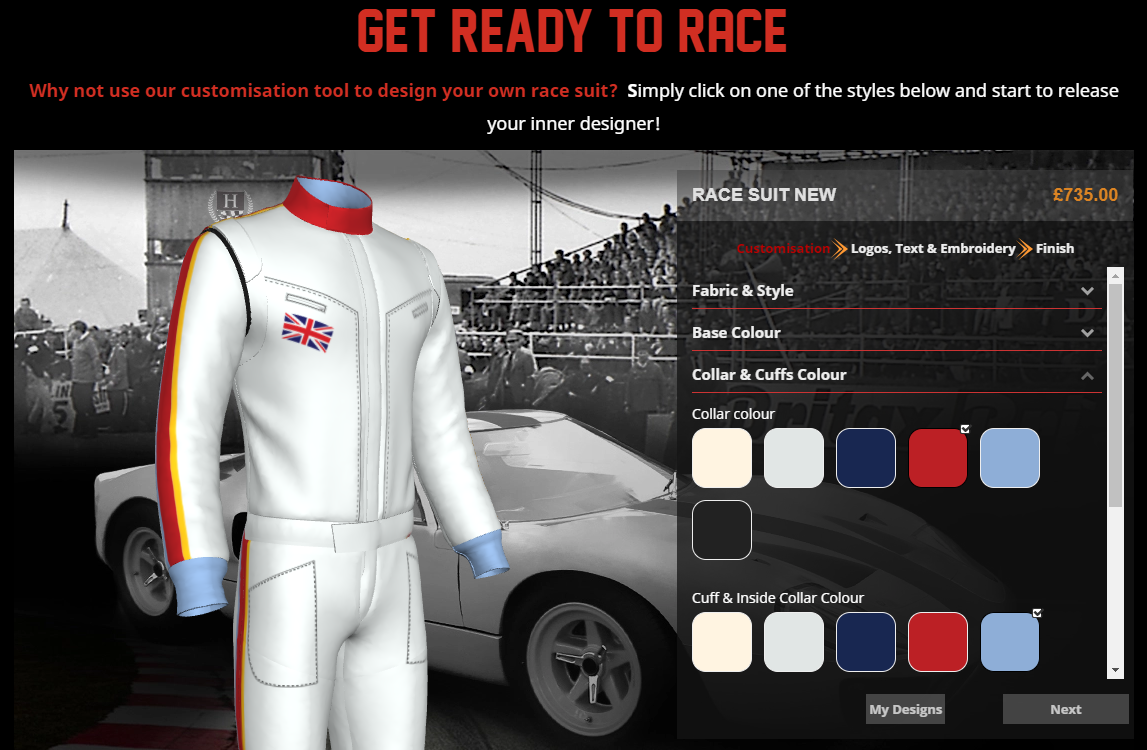 Having researched the market, we decided Kit Builder had the most advanced functionality available that fitted with our requirements. It's simple for us to add products and designs and it is easy for our customers to make their own creations.
The fantastic 3D visuals also help them buy with confidence. We also particularly liked the fact that we are able to benefit from free upgrades as part of the package meaning the functionality remains fresh and updated with the very latest developments. We don't need to worry about the software becoming obsolete, and customer journeys looking clunky and requiring a total overhaul to sort out.
We would be happy to recommend the Kit Builder team, they have offered us a great service.
Perry Smith MD - Historica Racewear
Let us show you how

enhances your business