Mio Team Kit Builder, meeting the needs of a company as it grows and expands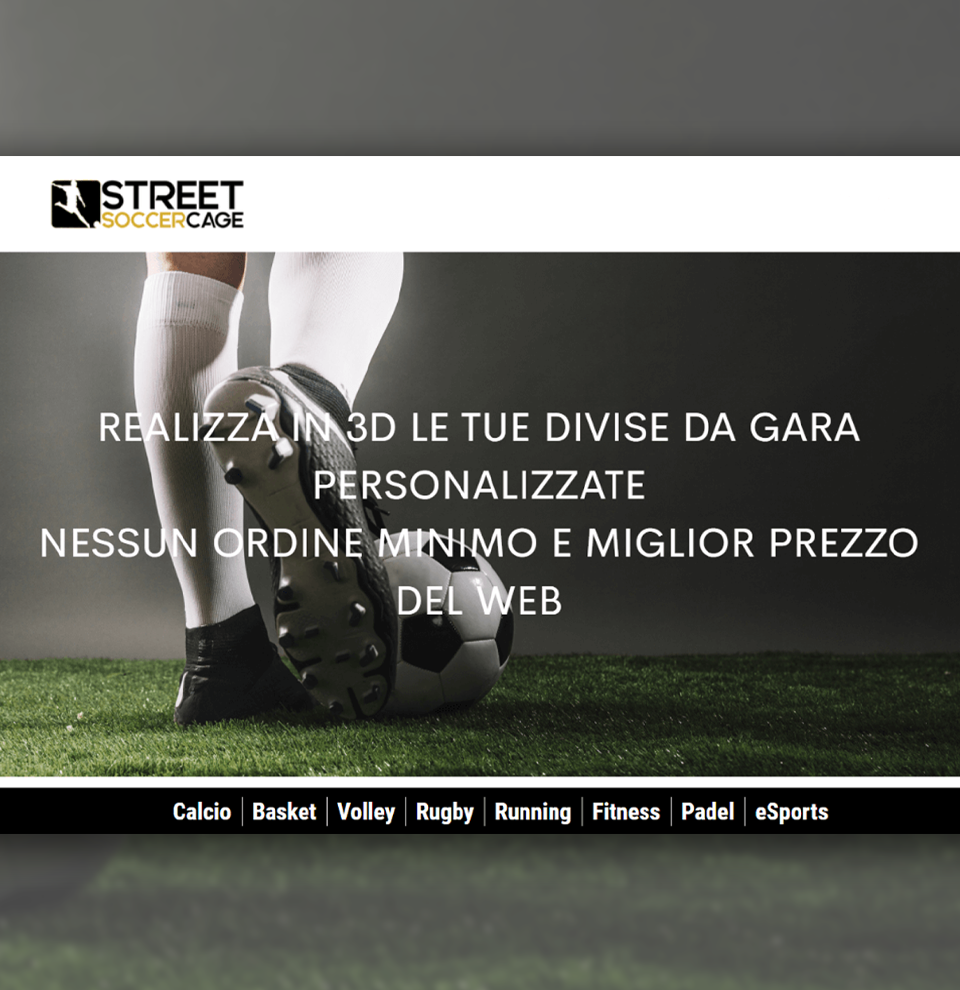 The Background
Mio Team is a leading manufacturer, online retailer, and distributer of sports teamwear in Italy. They have a number of businesses including a team sports management app, multi sports customizable team wear and E gaming. They have recently expanded into sports statistics publishing and street soccer rental arenas.
A few years ago, Mio Team approached Kit Builder to work with them to provide customization solutions that had the flexibility to work across complex designs, as well as different languages, currencies, and businesses.
The Kit Builder Solution
With Italian fashion being at the forefront of the sports industry, Mio Team needed a customizer that was tried and tested in this area and could portray their extensive variety of designs, as well as making it easy to administer team kits.
Kit Builders heritage is in sports teamwear, from local clubs to professional sports teams. The Mio Team Kit Builder was developed to create and display numerous products and designs and represent them in a true to life 3D visual.
The Kit Builder displayed prices and design changes dynamically as the user customized their Kit. It was also set up to replicate Team Mio branding and work across different languages and currencies.
The flexible nature of the Kit Builder technology allowed Mio Team to offer their customized clothing products across several of their businesses, integrating websites, ecommerce platforms as well as their Direct to Print production, allowing sales from all sites to be fed back to their manufacturing outlet.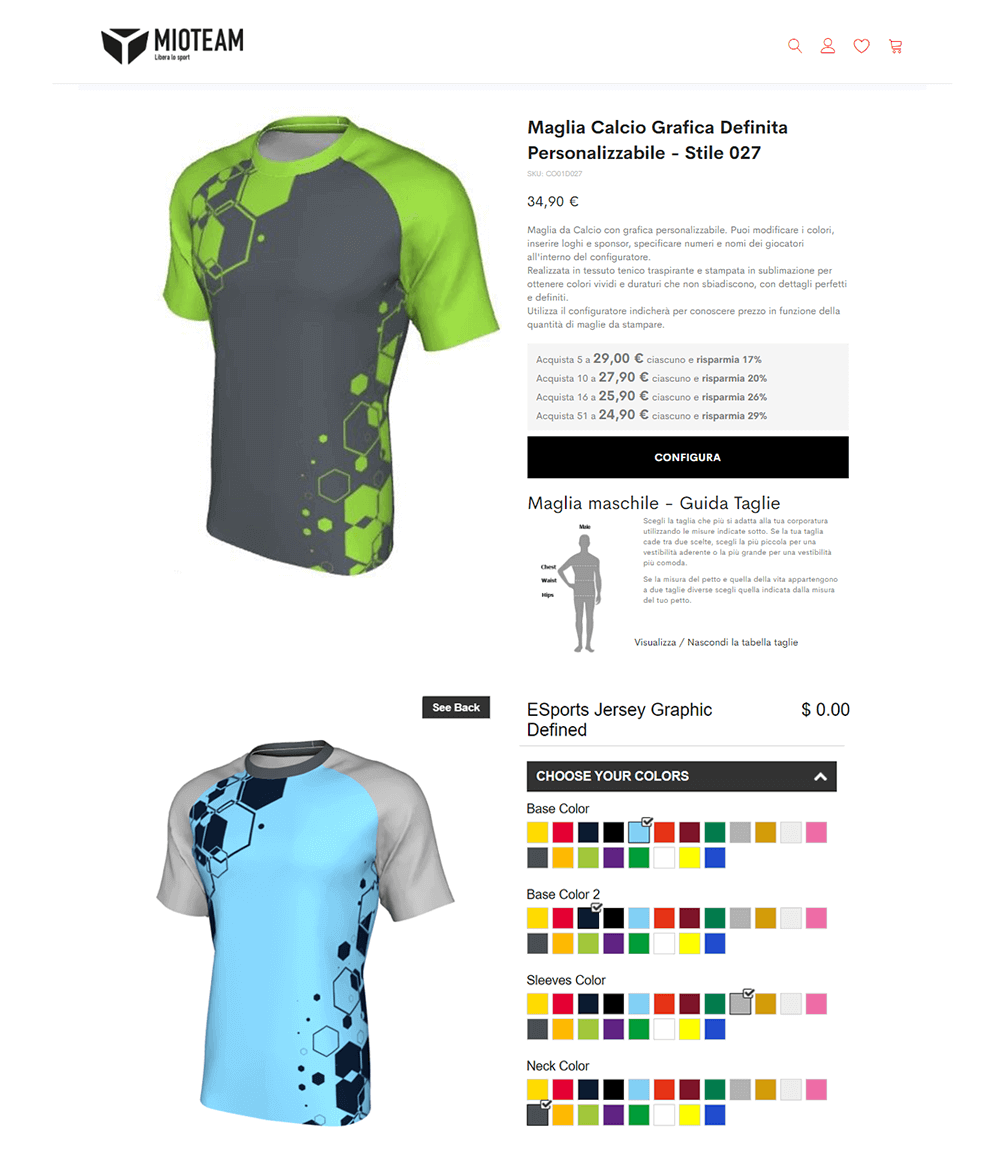 The flexibility and scalability of the Kit Builder technology has contributed to our successful business growth, it has allowed us to use and control one customizer across multiple sites and software platforms, and the support given to make this all happen has been exceptional.
Our clients enjoy creating their kit, and seeing it change before their eyes. We have found this has led to an increase in sales as the 3D visuals give them the confidence to buy.
I would be happy to recommend Kit Builder to other businesses who want to grow and expand, this is great, scalable technology.
Diego Vicamini CEO - MioTeam
Let us show you how

enhances your business