Reversible shirts, cost saving and creative!
Innovation is everything within sportswear and recently the Kit Builder kit creator software has enabled brands to add reversible shirts to their teamwear range. Not only do customers benefit from having their home and away kit in one shirt they also love the fact they can be so creative. See more……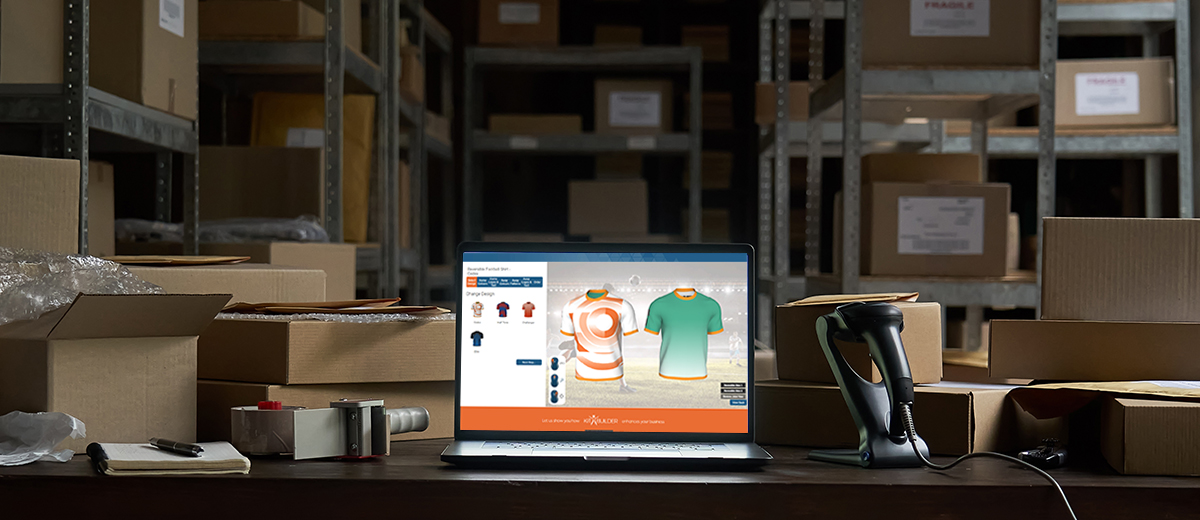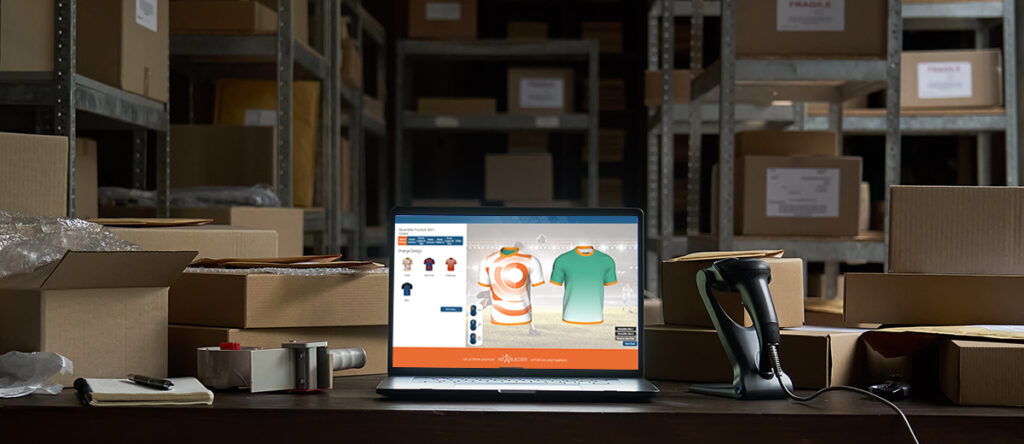 Product Customizer Reversible Shirts, cost saving and creative!
Hundreds of successful sportswear brands and sublimation manufacturers currently benefit from a Kit Builder kit creator. In this fast-moving industry innovation is everything and recently the Kit Builder advanced functionality has enabled them to add reversible shirts to their range.
Buying just one shirt for home and away matches saves customers money, it's an attractive proposition – but still commands a premium price
Adding something a bit more innovative to their sportswear range, helps them stay ahead of their competitors
Customers love to design and that's the freedom a team kit customizer gives them. Their customers can now release their creativity and create two different designs for the season.
Our advanced sportswear customizer allows customers to set the colour pallets, logos, names, and numbers and then use these across multiple designs and products. The reversible shirts can be completely different designs and are displayed side by side in realistic 3D, helping them visualise the end result and feel confident to purchase.
Creativity is put firmly in their hands…..why not have some fun and design one now! Try with our Reversible Football Shirt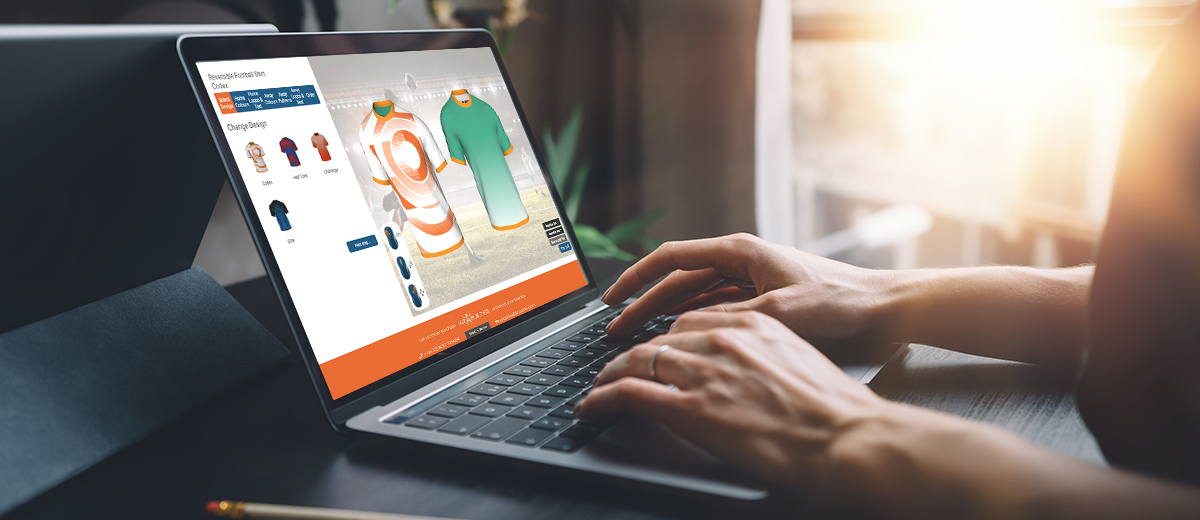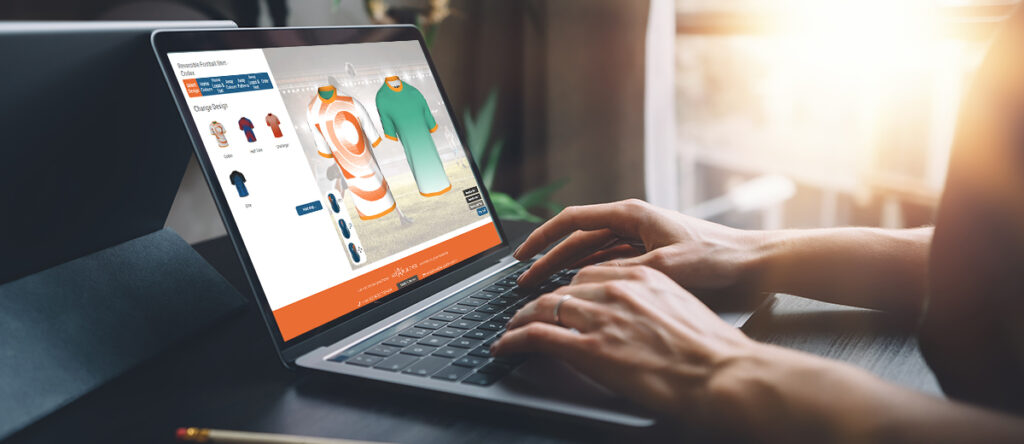 Ensuring outstanding visual results across multi sizes
The more creative people get the harder it is to create the same visual result across an entire team's size range.
Kit Builders 3D product configurator software has unique functionality 'opticise TM' that allows very specific visual and print parameters to be set up initially. This makes the design to print process fully automated from then on, removing the need for manual intervention, saving significant time and manufacturing cost.
Find out how Kit Builder can help you create great team kits
Let us show you how

enhances your business