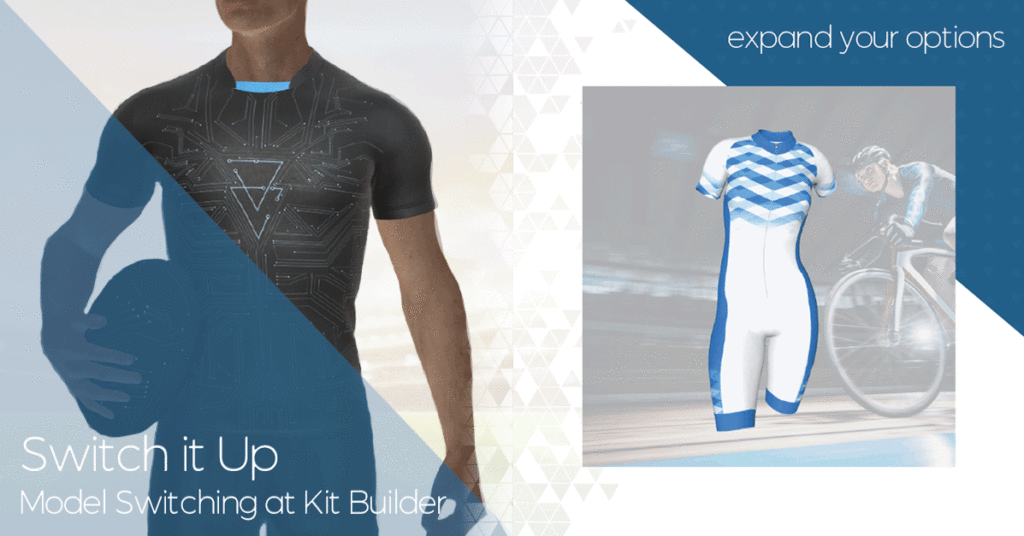 Switch it up with Kit Builder Professional
Kit Builder Professional offers model switching technology that allows you to have multiple collars, cuts, or even sleeve lengths on one product. 
Using Kit Builder Professional you can seamlessly swap between models on the same product to allow your clients to fully customize their items.
Don't want to set up multiple products for the same garment with various collars?
Or maybe you want to combine your male and female cuts into one easy-to-use design area?
Kit Builder Professional model switching will speed up your process while also ensuring your clients can see all the options you offer!
Don't worry all your placed items such as logo, text, and clipart (as shown here) will still be there when you swap models!
Model switching is easy to set up on Kit Builder Professional and lots of our Off The Shelf templates have been modeled with this in mind!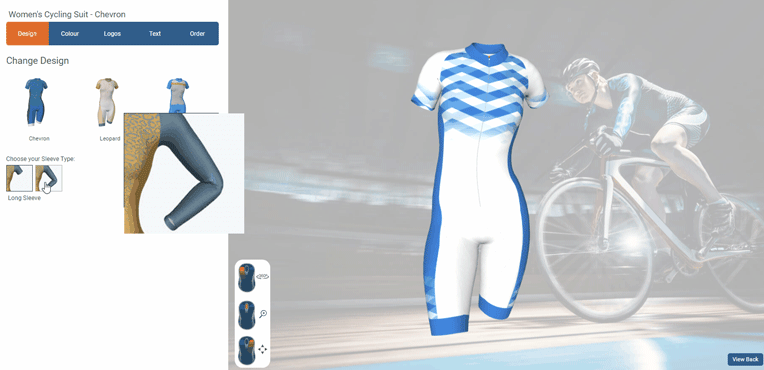 *A minimum of a professional level Kit Builder is needed for this feature to work. Please speak to your account manager if you wish to upgrade an existing Kit Builder to include this feature.
Let us show you how

enhances your business