Come see us at FESPA Global Print Show Munich 2023
We're excited to be a part of the Personalisation Experience!
We're going to FESPA Munich 2023! Come and see us at the Personalisation Experience!

Kit Builder is excited to announce our participation at FESPA Global Print Expo, European Sign Expo, and Personalisation Experience 2023. As 1 of 490 exhibiting companies, we are proud to be a part of the new event which includes a 3-day conference dedicated to personalisation and innovation. 
The FESPA Global Print Expo 2023 is scheduled from May 23rd to 26th at Messe Munich, Germany. As Europe's primary exhibition for screen and digital printing, wide format printing, and textile printing, it will feature numerous exhibitors presenting their latest innovations and product launches across various applications, including graphics, décor, packaging, industrial, and textile. Attendees can look forward to gaining knowledge, exploring new trends, investing in new machinery or products, and discovering the latest innovations that can bring colour to life!
We invite you to visit our booth at stand #A3-B56 and meet our friendly team for a chat. We look forward to seeing you there!
The Personalisation Experience is a comprehensive event featuring talks by market and industry leaders. Attendees will have a unique opportunity to delve into the "why," "how," and enabling technologies of personalisation. You can view the agenda here.

What to expect from us at the show
As part of the Personalisation Experience, we are showcasing Kit Builder, a fun and innovative way for people to bring customisation to their clients. Our 3D software platform provides a cutting-edge and unique experience for users. We are excited to demonstrate the benefits of 3D customisation and answer any questions you may have. Additionally, we will showcase new features and our new product, Squad Stores™.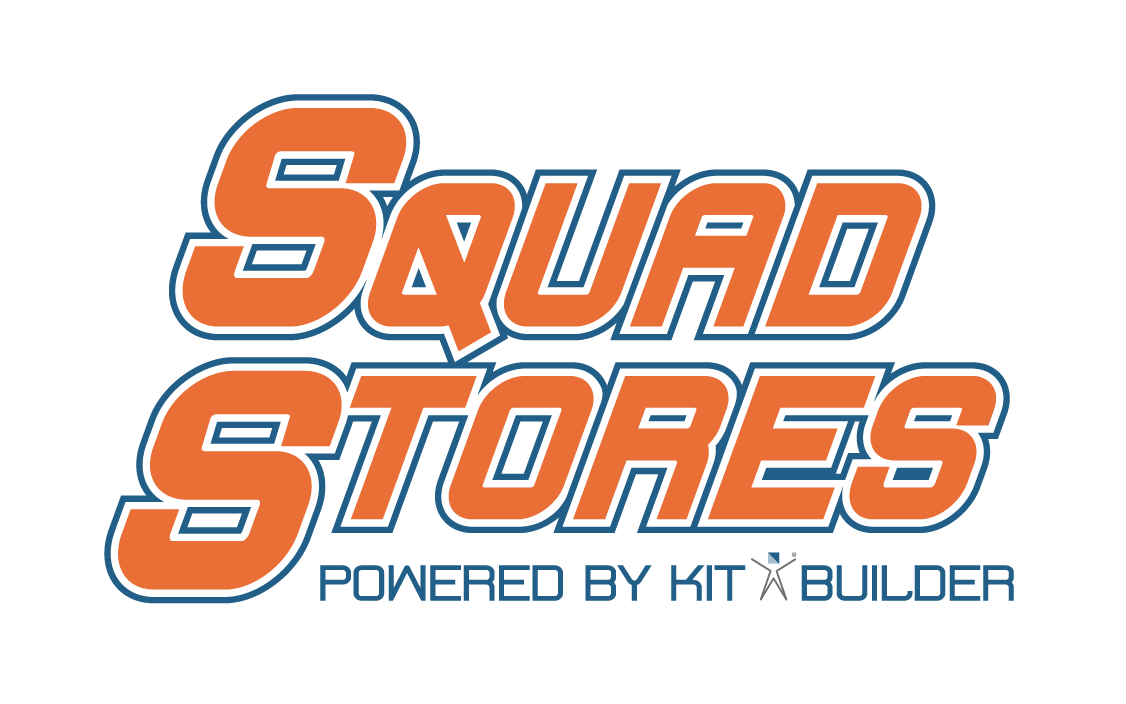 Squad Stores™ is a new platform that allows you to create customized stores filled with unique items for your customers. You can easily add your current Kit Builder products to multiple Squad Stores™ and go live within a few minutes. After setting up the initial store information, you can choose from all the live products on your selected distributor and select your preferred design. Don't worry if you have many products on your Kit Builder as you can use filters to find the exact product you need. 
From here, you can design the specific garment you want by changing the options you have set up on the product journey. This includes changing colors, adding logos and text, or adding patterns. Once you are satisfied with your design, you can add it to the store. You will then be able to customize what the customer can edit on the front end.
For example, you can set the product up so that the customer can change both the logo and text – or – you can change the settings so that the logo is a fixed part of the design. By setting these options, the end customer can easily visit the store, select the product they want, and make minimal changes such as adding their name and number.
Moreover, you can always revisit your Squad Store to make any desired edits to the designs you have added. Squad Stores™ is a versatile tool that you can use for various purposes, including sports teams and merchandise releases.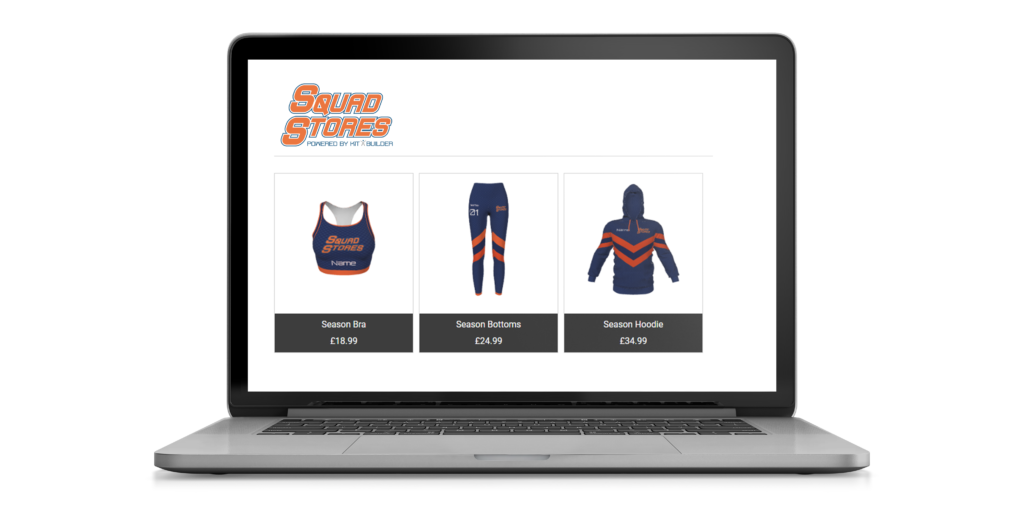 ---
Don't forget to drop by and see us if you're attending the event!
If you're not and would like to please get in touch with our sales team.
If you'd like to hear more about Kit Builder please don't hesitate to get in touch or book a demo! 
or maybe you want to check out Kit Builder today and try it for yourself:
Let us show you how

enhances your business