Introducing Squad Stores™
The platform you've been waiting for!

Introducing Squad Stores™, the new solution from Kit Builder that enables you to provide your customers with exactly what they've been waiting for. With this platform, you can create personalized stores packed with unique items tailored to your customer's preferences.
Sign up today and get a 30-day free trial!
You can quickly add your current Kit Builder products to multiple Squad Stores™ and make them live within a few minutes. Once you set up the store's basic information, you can select from all the products that are currently live on your chosen distributor and choose your desired design. If you have lots of products on your Kit Builder, don't worry. You can use filters to easily find the exact product you're searching for.
You can create a custom garment by adjusting the options you previously selected during the product journey, such as changing colors, adding logos or text, or incorporating patterns.
Once you're satisfied with your design, press "add to store" and proceed to customize what the customer will be able to modify on the front end.
For example, you can set the product up so that the customer can change both the logo and text – or – you can change the settings so that the logo is a fixed part of the design. Setting these options means the end customer can come to the store, select the product they need in their chosen design and edit minimal things such as name and number. Additionally, sizing options can also be edited in Squad Stores™ if necessary.
After adding a design to your Squad Store, you can come back to make edits to it whenever you want.
Squad Stores™ is a great tool that can be applied to anything – it's perfect for sports teams and merch drops alike!
Squad Stores™ – customization, controlled & simplified!
Whatever you're selling in your Squad Store, seasons come and go! We've kept that in mind whilst creating our platform. When you set up a new store simply set an open and close date for complete control. Don't worry if the plan changes, you can always edit these dates!
If you want to keep a store exclusive and limit access to only specific customers, Squad Stores™ allows you to easily hide the store from your navigation and create a direct link for access. This way, you can maintain the privacy of your customers' stores as necessary.
At Squad Stores™, we prioritize ease of use for our users. You don't need design experience to use our platform, just follow the steps we've provided, and you're all set! Our 3D graphics are interactive and engaging, making Squad Stores™ an excellent tool for increasing customer conversion. Trust us, it's never been easier!
In every store, there is an "orders" section that allows you to conveniently view all orders that originate from that particular store in one location. This ensures that all orders are easily accessible, well-organized, and distinct from the primary orders area of your Kit Builder.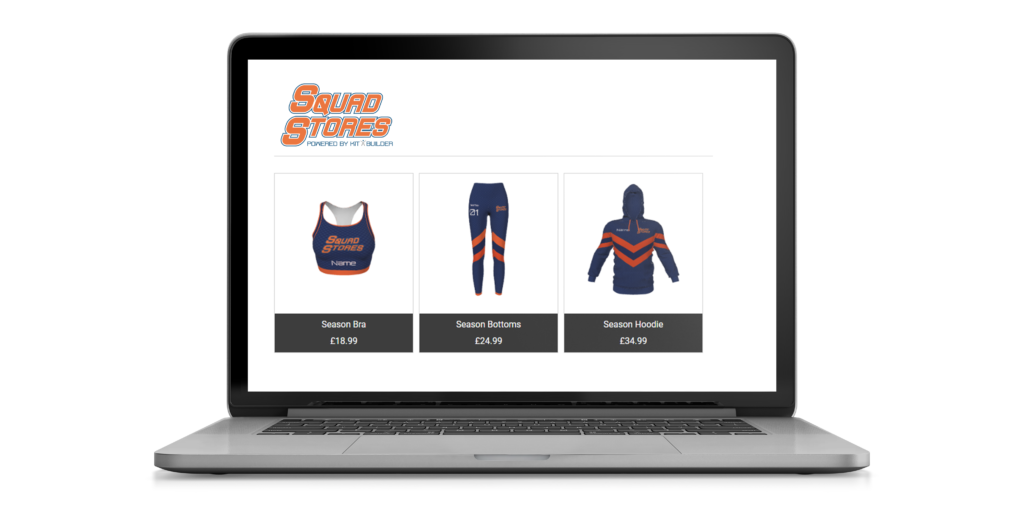 ---
What you see on the back end of your Kit Builder: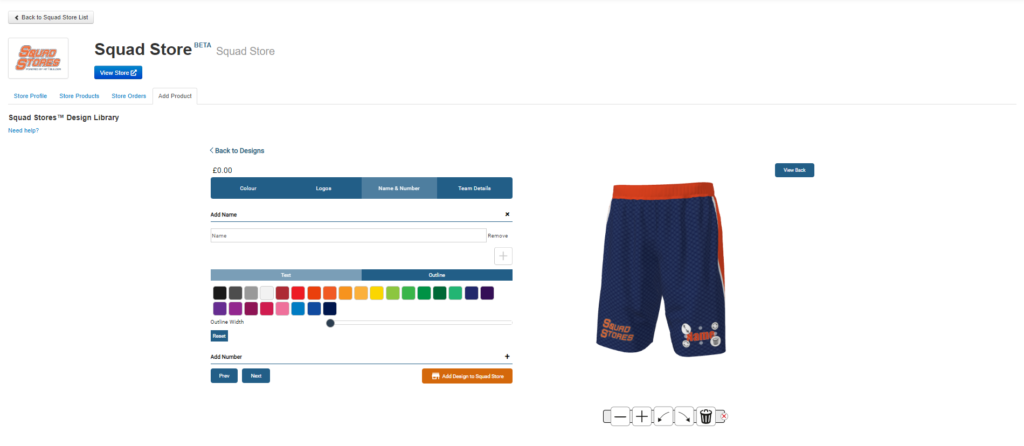 vs. What your customer will see: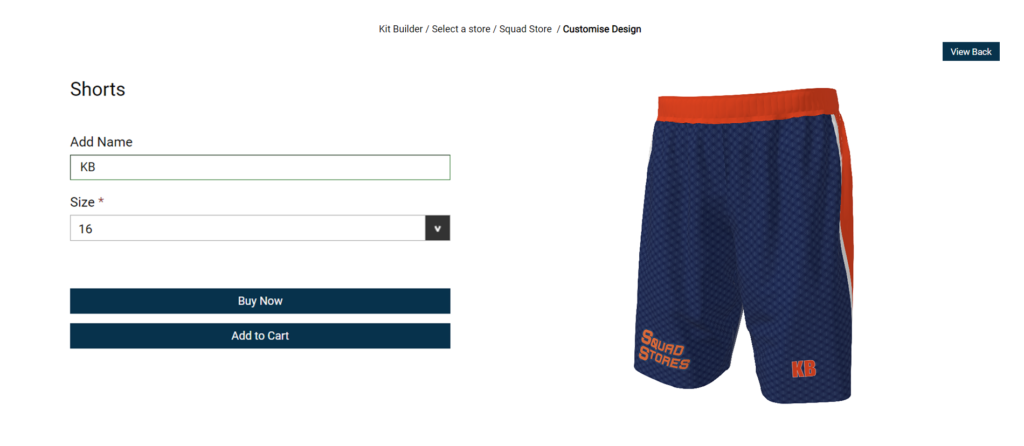 We are currently in the beta testing phase of Squad Stores and would like to invite you to participate. Contact an account manager today to become one of the first people to experience this new and exciting platform.
Or if you'd like to hear more about Kit Builder in general please don't hesitate to contact us or book a demo!
Or maybe you want to check out Kit Builder today and try it for yourself:
Please be aware you will need the eCommerce feature on your Kit Builder in order for it to work and the following features are not compatible at this stage:
2D products
Reversible products
Products with no team details set up
Products with product aspects enabled
If a product is incompatible it will be greyed out on your Squad stores.
Let us show you how

enhances your business