Feed your Factory
Sublimation Manufacturer – It has never been a better time to feed your factory to capitalise on the growing global trend for product customisation. Being able to offer your customers the ability to customise clothing could give you a competitive edge, build stronger customer relationships and significantly increase your order book! See more….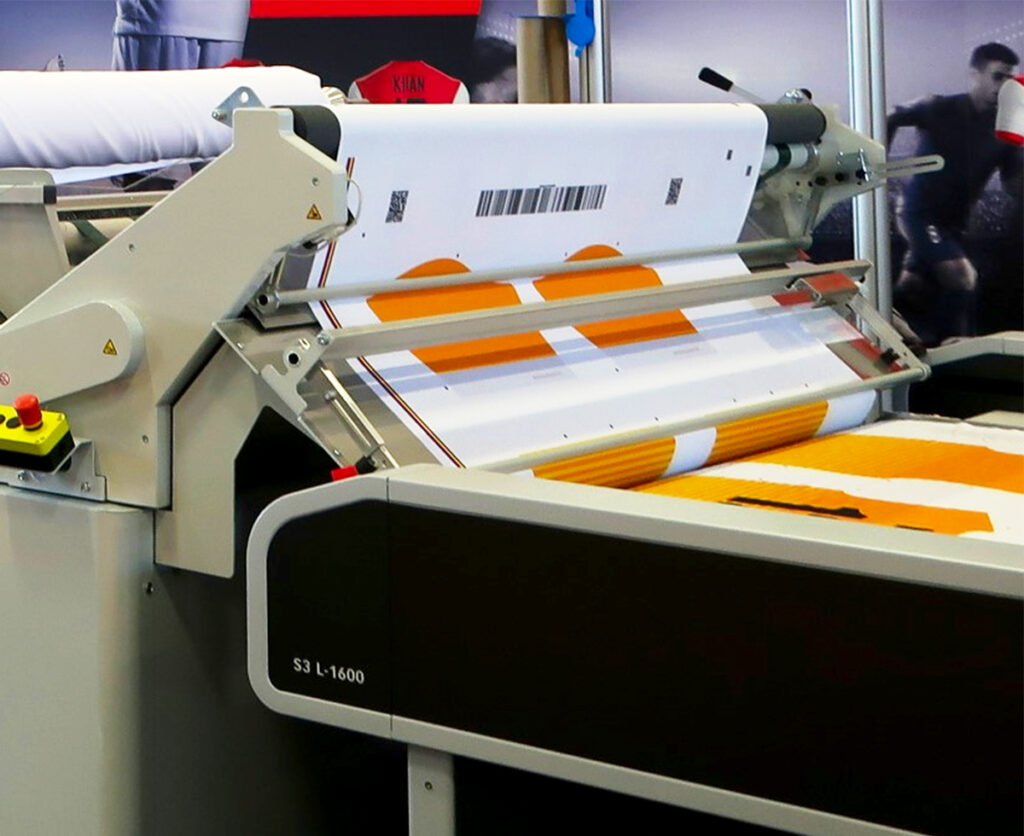 How sublimation manufacturers can extend customers clothing lines and increase their orderbook?
It has never been a better time to feed your factory to capitalise on the growing global trend for product customisation. Being able to offer your customers the ability to customise clothing could give you a competitive edge and help build stronger relationships with your customers.
It can take months to develop new product lines or extensions, but with product configurator software it can be done in as little as days. By giving customers and their consumers creative tools it not only lets them express their brand or personality, but gives YOU, and your customers a new sales channel, literally overnight.
Customised goods also benefit from premium prices, (research shows people are willing to pay around 20 to 50% more to get something bespoke) this will give you flexibility to increase your margins and profitability.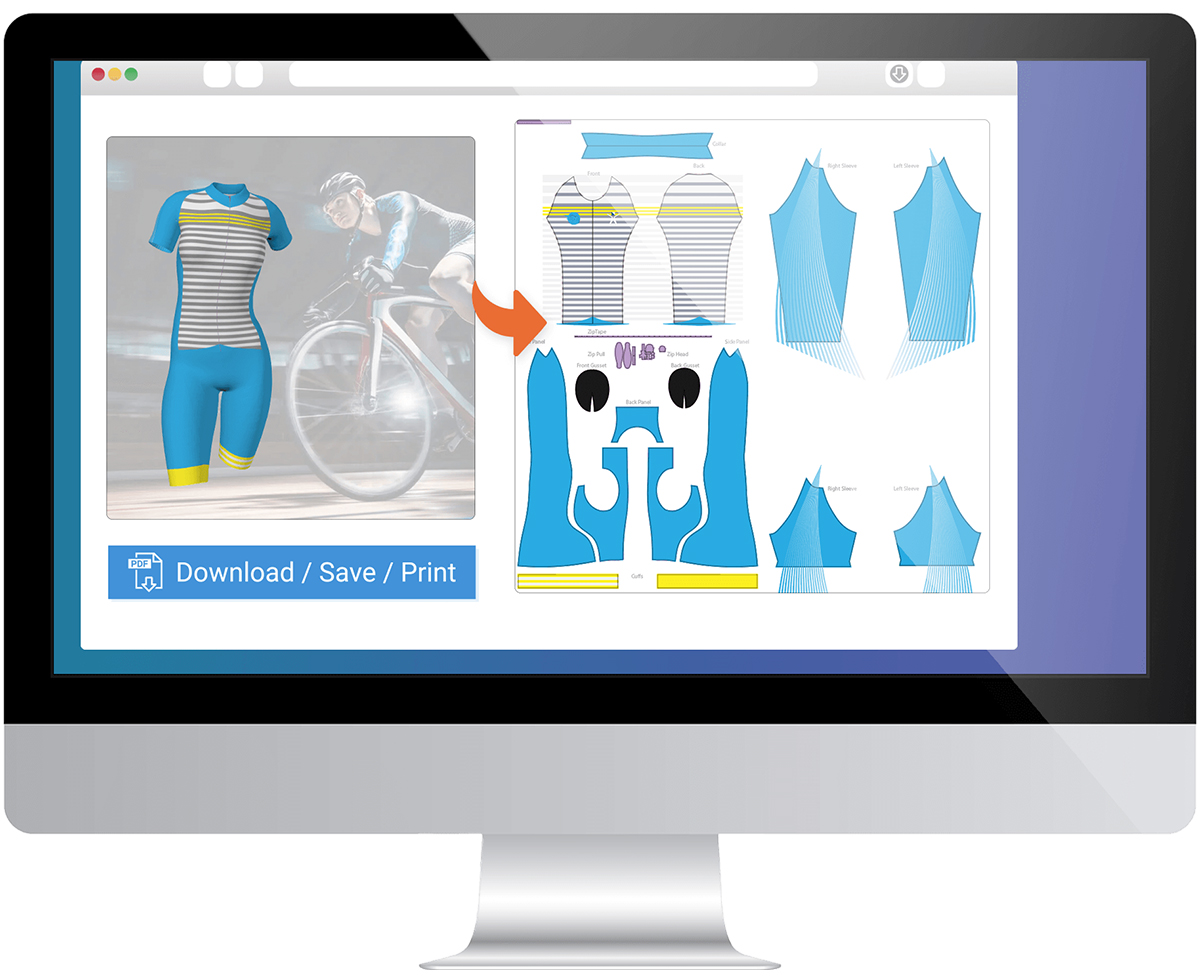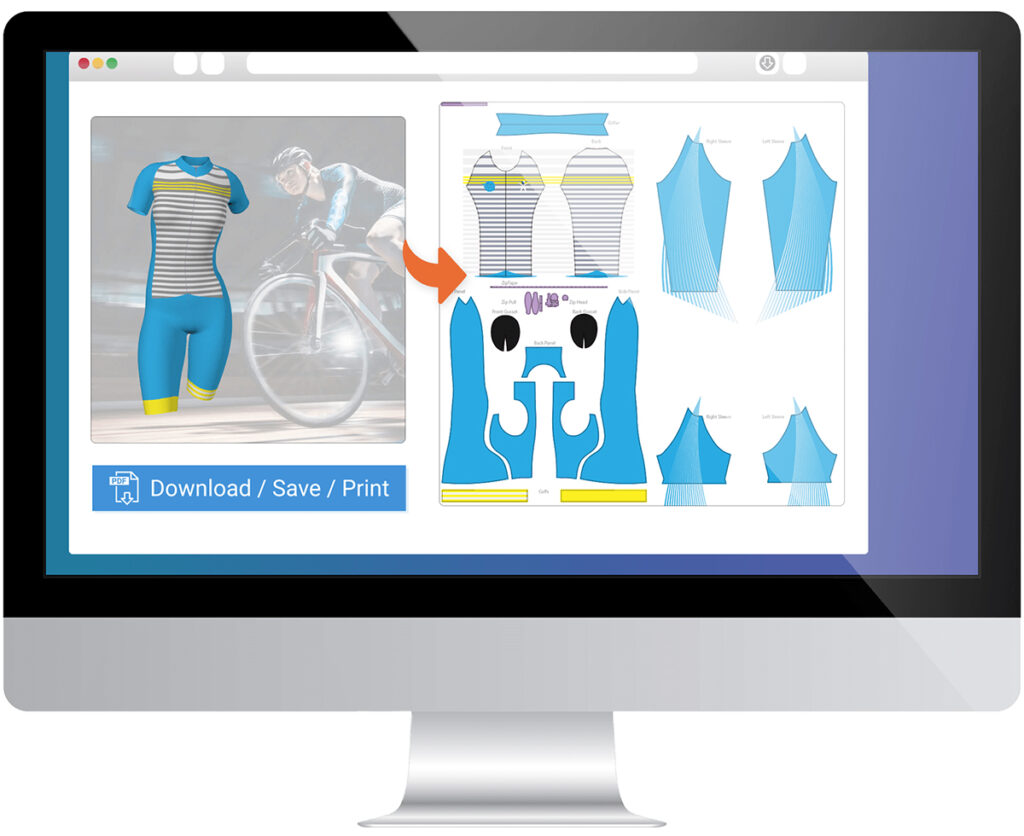 As a sublimation manufacturer – what should I look for in the product customisation software?
The flexibility of sublimation printing enables fantastic customisation results, but not all product configurators are built with the manufacturing process and business model in mind – these points are worth considering
1 How easy it is to offer the customizer to one or multiple clients
Ideally you should be able to replicate the product customiser across a number of different customer sites, while still feeding the manufacturing back to you.
The software should also replicate each clients branding and have the flexibility to give different levels of control to each client. For example, from the freedom to create new designs and customisation or just determine elements of the customisation on a design you have already created for them.
2 Can print files be automatically generated?
As you know manual artwork is time consuming and expensive. Check the level of automation your customiser gives you. Some will generate the correct print files at a press of a button, meaning the design to print process can take just takes minuets, saving money and shortening delivery times considerably.
3 Can the software make multi sized clothing look visually, correct?
Sublimation allows complex designs to be created which is great, but when replicated across different clothing sizes designs can look visually distorted. Advanced software will scale every element appropriately removing the need for manual intervention. If you were creating a team kit this could save you hours of manual preparation.
4 Are visuals realistic?
The more lifelike the visuals the easier it is for the customer and consumer to get a clear picture of what the finished item will look like. This translates into orders and sales as they feel more confident to make a decision. It pays to make sure you are using a quality 3D product customizer.
5 Does it provide a facility for team kit or group wear?
Maybe you offer this facility manually now, or not at all. If you supply workwear and sportswear, this is an opportunity. Kit Builders have different features that can make this process easy for the customer and fully automated for you. Make sure you check, even if you are not planning on doing this now, it pays to plan for the future.
Check out our Customise 3D Product Configurator
6 Will it integrate with my current systems?
You need to think what sublimation manufacturer solution works for you. Some are a complete standalone solution, some bolt on to your existing platforms and integrate while keeping your look and feel. Check whether customers leave or stay within your site when interacting with the software.
7 Is the software customisable or 'off the shelf'?
Does the software have the flexibility to be adapted to your specific needs or is it bought as a standard package? prices will be higher for more bespoke options, but this may be an important consideration when integrating into your specific sublimation process. Bolt on software has many advantages as integrations can take days rather than months, this is another consideration.
At Kit Builder We work closely with sublimation manufacturers across the globe and have developed many features, with their needs in mind. Our advanced 3D visuals along with our UNIQUE fully automated print functionality lead the way in customisation software for sublimation manufacturers.
Again, it has never been a better time to Feed your Factory with customisation to increase your sublimation manufacturer and grow your market.
Let us show you how

enhances your business